Connect With Your Candidates Through WhatsApp
Eugeniu Girla
Jun 11, 2020 8:27:35 PM
WhatsApp is one of the most popular messenger apps in the world. It provides people with instant communication from any mobile device, so using it can help you find qualified candidates more efficiently and make the hiring process faster.
You should consider using WhatsApp if you are recruiting in Europe, Asia, South America, and Africa where it's largely the most popular messaging app. Additionally, in these regions using SMS or text messaging can be expensive for both you and your candidates, so it's best to use WhatsApp.
Our integration allows recruiters to send messages to their candidates using WhatsApp, and then communicate with them from XOR Inbox.
5 Ways to Recruit with WhatsApp
Sharing new job postings with past candidates that might be interested. To do this you would use XOR's integration with your ATS to import candidates and then filter them by location and the types of jobs they are interested in. Once you have them organized, you can add them to a XOR Campaign and send your WhatsApp message to all of them.
Once a candidate has applied for a job, you can keep them updated on the status of a job application using WhatsApp. This can be triggered with status changes made from your ATS or XOR, or can be done manually if you are working with a smaller list of candidates.
Besides that, you can screen candidates over WhatsApp to ensure they are qualified before they advance to the interview stage. By enabling your candidates to answer screening questions from their mobile devices anytime they want, you are more likely to convert qualified candidates to schedule an interview. This screening process can also be automated using one of XOR's chatbots.
Next, you can use this WhatsApp integration to schedule interviews with your candidates. By connecting XOR with your work calendar system, we can help your candidate select open times directly on your calendar. And yes, a chatbot can automate the interview scheduling process too and put qualified candidates right on your calendar.
Finally, you can use our WhatsApp integration to reach out to candidates, ask them questions, and collect information to update their ATS profiles. By refreshing this data you will be able to recruit faster and more efficiently in the future.
How to Use XOR to Send WhatsApp Messages
Recruiting with WhatsApp through XOR is easy to do. First, you will need to link your WhatsApp number in the integration settings.
Next, if you don't already have your candidates synced with XOR you will want to import a list. After uploading a list of candidates with their contact information, you will be able to create a new vacancy and select the desired type of campaign: SMS, email, or WhatsApp. You can choose between two message types: Single Message and Chatbot Workflow.

If you choose the Single Message type, the candidates will receive a single message in WhatsApp that they can reply to. Recruiters will receive notifications when candidates reply so they can follow-up quickly.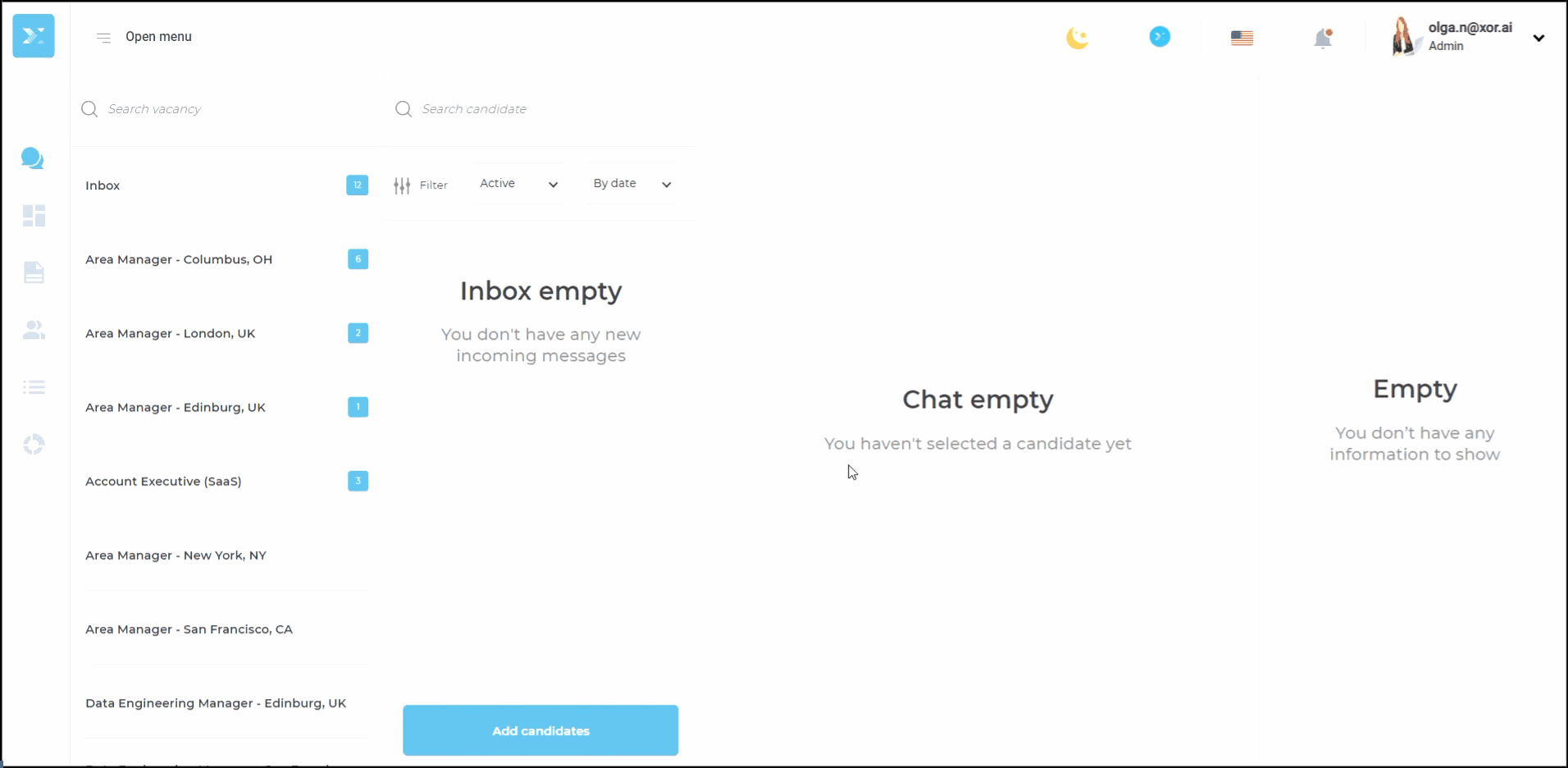 Since in WhatsApp you can initiate the communication with only approved message templates, XOR will recommend a list of templates that you can use to get started. These templates will be pre-approved and accessible for the majority of your conversations with candidates. Just choose the template from the pre-approved messages and the system will automatically fill in the fields of name, company, location, and other necessary information.

If you choose the Chatbot Workflow message type, candidates will communicate directly with the chatbot in real-time over WhatsApp. These chatbot workflows can be used to automate candidate screening and interview scheduling, and provide faster follow-ups 24/7.
Before sending the message you will be able to confirm all the settings: the imported list name, the number of candidates, the message type, the vacancy, and the template.
Once the message is sent, you will be able to see your candidates marked as WhatsApp in the XOR Inbox. Further, the recruiter will be able to communicate directly with the candidate that replied through WhatsApp.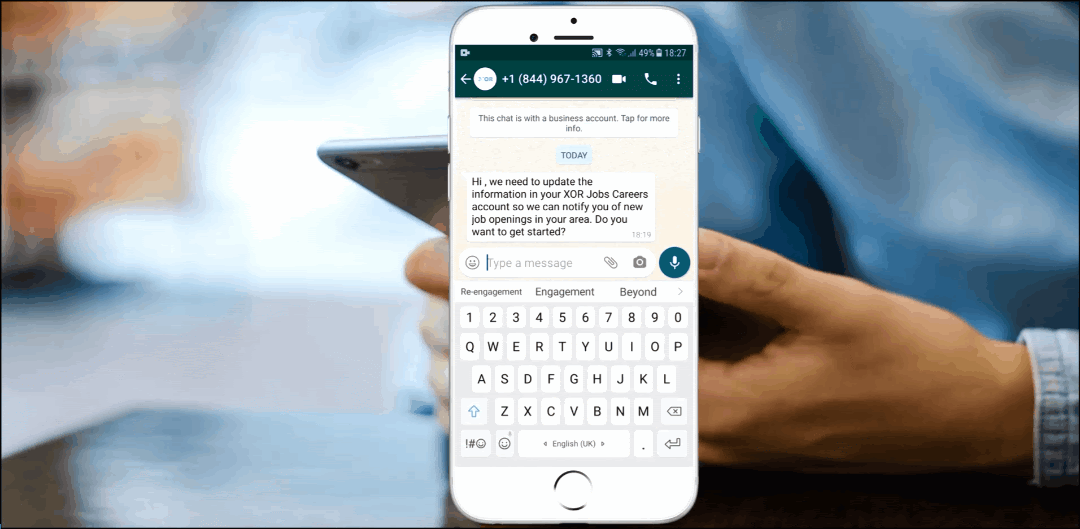 Recruiting with WhatsApp can give you a significant advantage by reaching candidates using the communication apps and channels they prefer. This will result in making your recruiting campaigns faster and more efficient for your team. Learn more about recruiting with WhatsApp by signing up for a demo.
Tags: Recruitment, Product Update